Details
Residential Design
Client
Private Client
Date
September 2021
Location
Tourlos, Mykonos, Cyclades
Collaborator
Demosthenes Kouros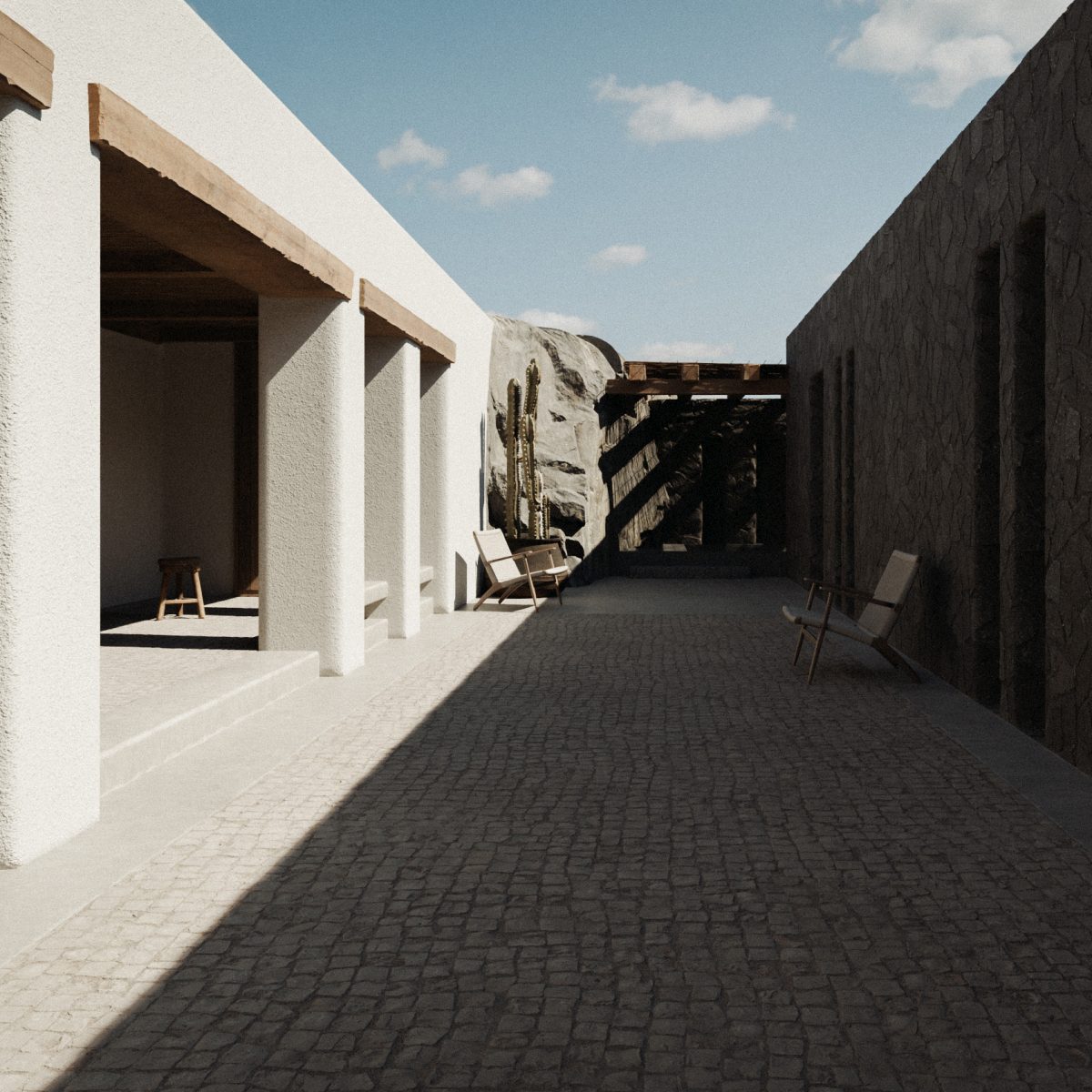 Villa T is a holiday residence found in Tourlos, Mykonos island. The proposed design reimagines a new way of holiday living, focusing on a constant connection of indoor spaces with the outdoor.
The 5-bedroom house unfolds in build volumes, all interconnecting through a courtyard – the "avli". All activities take place around the main courtyard. The outdoor barbeque, dining, sitting and pool area are positioned accordingly, enjoying views of the infinity pool and the Aegean Sea. Almost like a never-ending maze, all outdoor areas are connected through open corridors, stairs and closed spaces.
Traditional building techniques and local elements are filtered through a contemporary vision, only to create a holiday house that is fully integrated in the rural landscape of Mykonos island.