Details
Hotel Renovation
Client
Private Client
Date
August 2019
Location
Tagoo, Mykonos
Collaborator
Xenos Design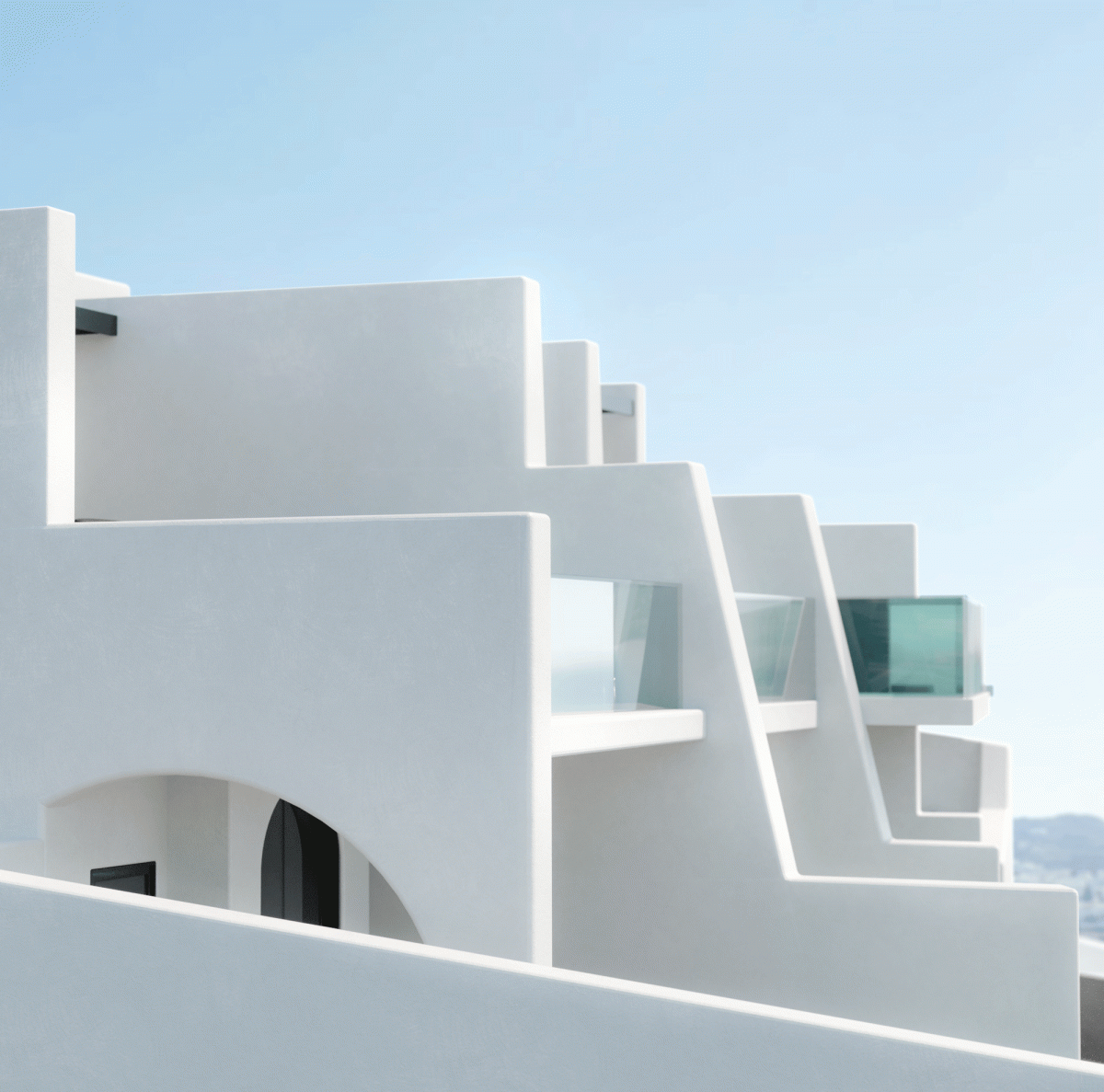 The renovation of the existing hotel, derives from the urge to provide a unique high-end experience. The shared vision, was to create an architecture proposal strictly based on a black and white color palette. The main challenge was to combine contemporary design with traditional architectural elements.
Entering from the street level, through the reception area, guests are gradually descending to the more private areas of the hotel. On the highest level, pool, lounge and dining areas are featured, looking over to a view of the Archipelago.
Found on a plot with steep inclination, the original hotel was a 'labyrinth' of 10 rooms, while only half of them had a balcony over the sea view. Maintaining the original 'shell' of the building, the circulation was re-organised, resulting in producing 11 rooms and a villa. The new arrangement allows all rooms to be more spacious, have a private infinity pool and an uninterrupted view of the Aegean sea. The light and view of the sunset are dominant elements of the new design, while privacy is achieved.
The whole design relies on a combination of contemporary architecture and tradition. A celebration of location and 'genius loci', while serving the main purpose of its use. Providing guests with a high-end, yet relaxed lifestyle.