Details
Commercial Design
Client
Paragon Brewery & Taproom
Date
February 2021
Location
Ilioupoli, Athens
Collaborator
Despina Markoulaki, Nikolaos Lagos, Irene Papaefthymiou, Aggeliki Tziotaki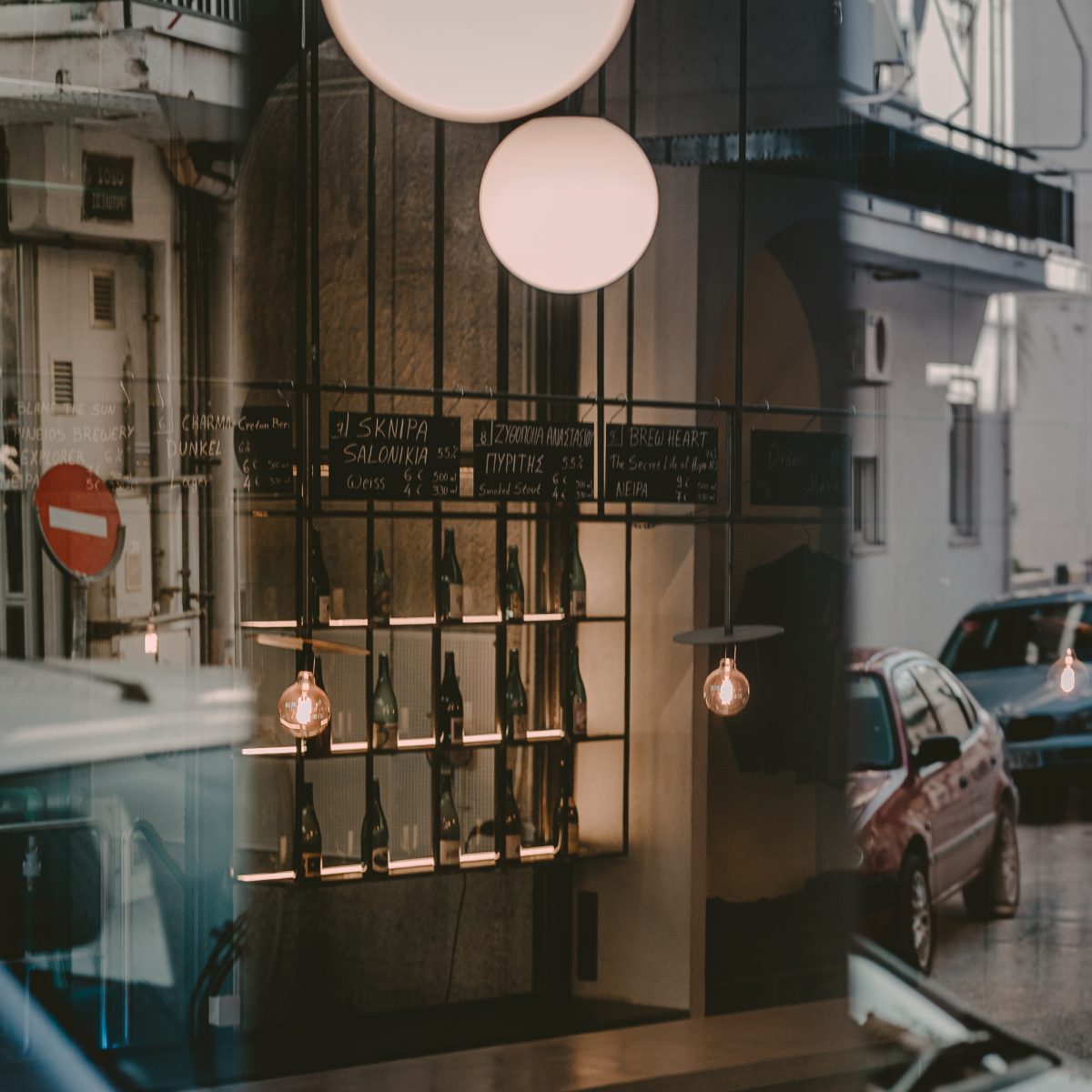 In a densely populated district of Athens, a former metal workshop is revitalized into a microbrewery and taproom.
By incorporating the existing industrial features into the interior design, the building's architectural identity is formed. Concrete walls with inconspicuous scars, metal elements, all integrated with custom-made structures to create a contemporary industrial feel. The open plan taproom and brewery is divided by a huge metal and glass structure, allowing guests to witness the beer production progress, while enjoying the final product.
Metal finishes, exposed concrete, inox equipment, found items, reused materials, vertical pendants, square grids, featured arches, layered surfaces – all enhance the uniqueness of the original building by reflecting its own history.