Residence
La Tazza Bar
Details
All day Bar
Client
Private Client
Date
July 2017
Location
Glyfada, Greece
Collaborator
George Mpaourakis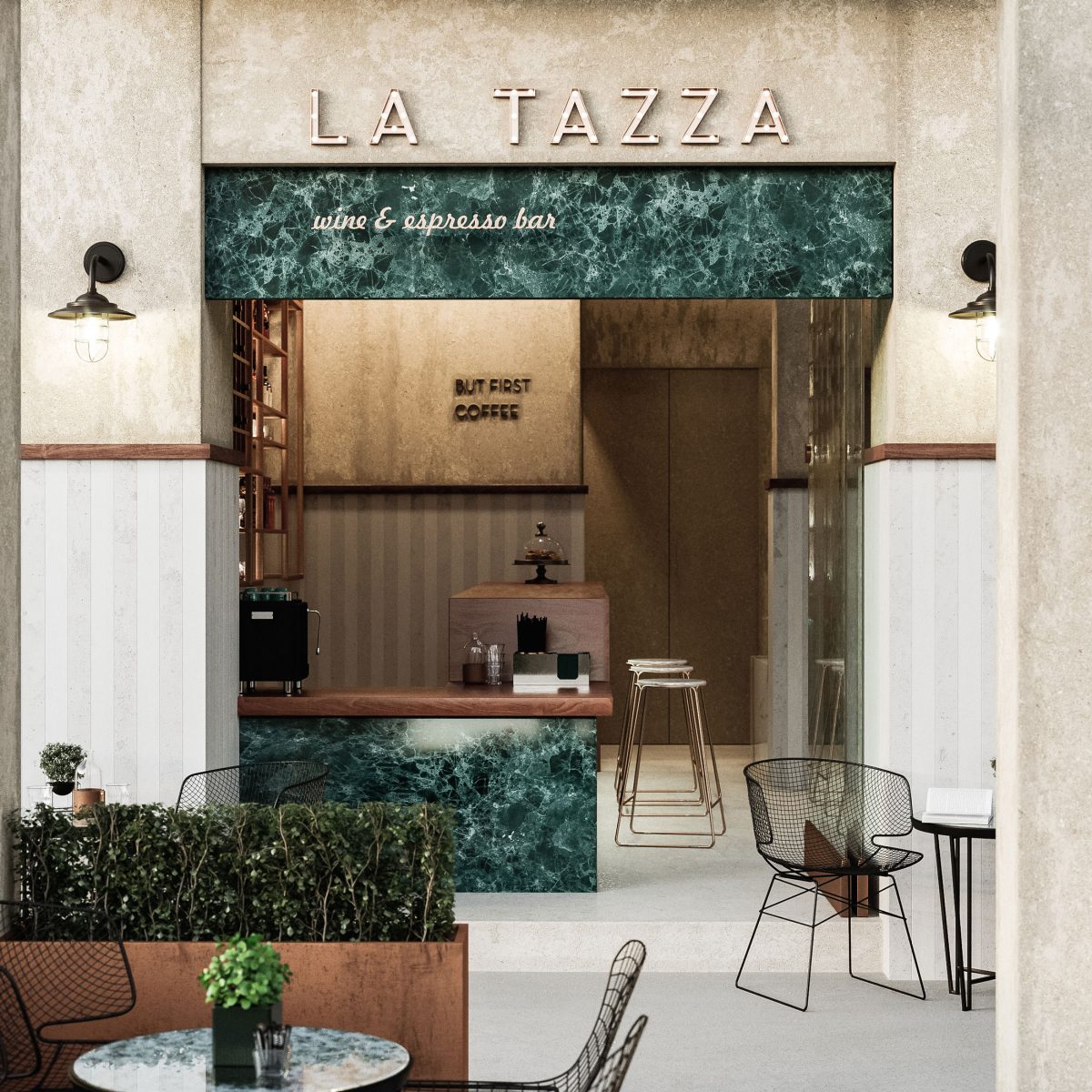 La Tazza is an all-day bistro and wine bar, found in the heart of Glyfada's shopping district. The project's main challenge was to combine different functions throughout the day.
The new, multi-sensory architectural proposal would arise through a variety of contrarieties. Brutal industrial elements opposite to elegant details, copper structures combined with natural, organic forms, grudge textures contradicting with fine marble surfaces.
Nature, forms, textures, materials, colors, all create an antithesis applied to create a unique character, a sociable atmosphere, a comfortable environment.